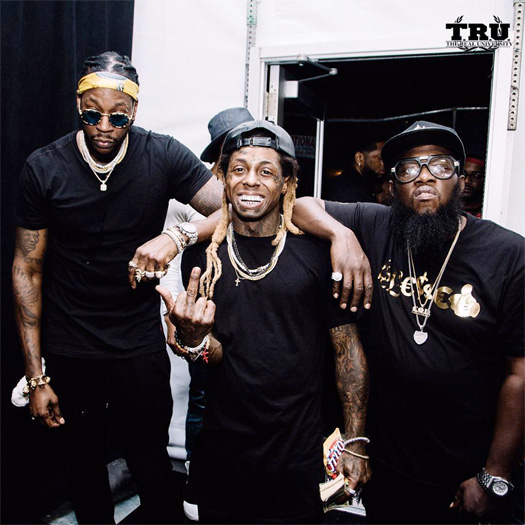 Earlier this month on September 3rd, Lil Wayne and 2 Chainz performed live at this year's Budweiser Made In America Festival in Philadelphia, Pennsylvania.
During Weezy's set, he performed "A Milli", "HYFR (Hell Ya Fuckin' Right)", "Pop That", "Bandz A Make Her Dance", "Rich As Fuck", "Duffle Bag Boy", and more songs live on stage with Tity Boi.
The ColleGrove duo also brought out Freeway at the concert to perform his "What We Do" single and announce he has a new track called "Pressure" featuring Wayne coming soon. You can check out some backstage footage of Tune and Chainz' performance at the 2016 MIA Fest below!
Photo credit: Joe Moore.