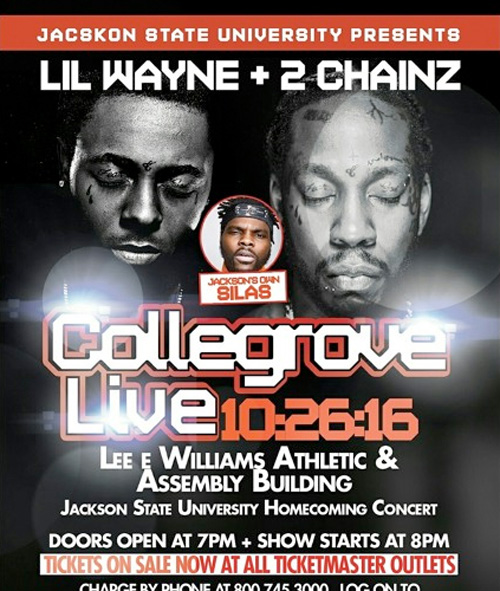 On Tuesday, October 25th, Lil Wayne and 2 Chainz will be putting on a show at the Lee E Williams Athletic And Assembly Center in Jackson, Mississippi.
The ColleGrove duo will perform their collaborations and hits live at Jackson State University's 2016 homecoming.
If you wish to attend the this year's JSU homecoming then click here to order your tickets online from Ticketmaster. You can also listen to a radio commercial for the upcoming show below!