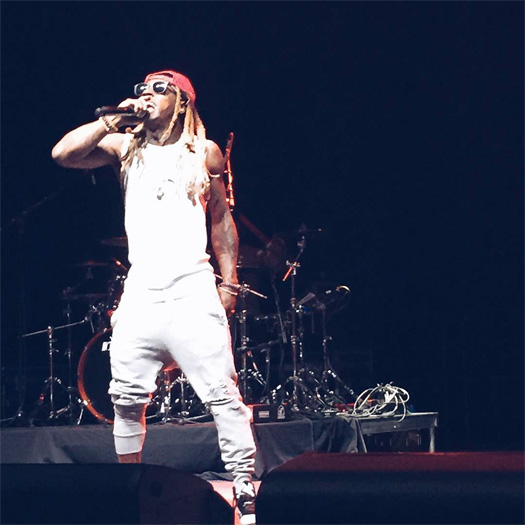 Exactly a month ago today, Lil Wayne headlined Towson University's 2016 "Fall Fest" at the SECU Arena in Towson, Maryland on November 19th.
During the show, Weezy performed his "Ride For My Niggas" aka "Sky Is The Limit" track off Da Drought 3 live.
You can check out some footage of Tunechi's live performance after the jump below!