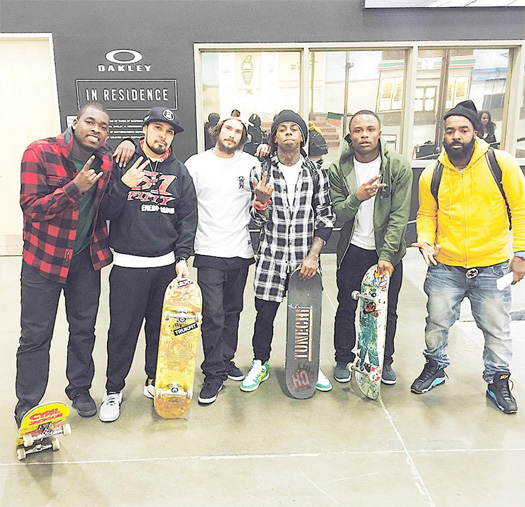 After previously hinting at working on a new video part during his interview with "The Nine Club" back in November, Lil Wayne has now took to his Instagram page to preview the clip.
In the sneak peek, Tunechi can be seen showing off his skateboarding moves at various indoor skate parks with his homies while 2 Chainz' "Watch Out" song plays in the background.
There is currently no release date for when we will see the full video, but Weezy did caption his Instagram post as "TUNCHI FULL KLIP KOMIN SOON!!". You can watch the black and white teaser below!