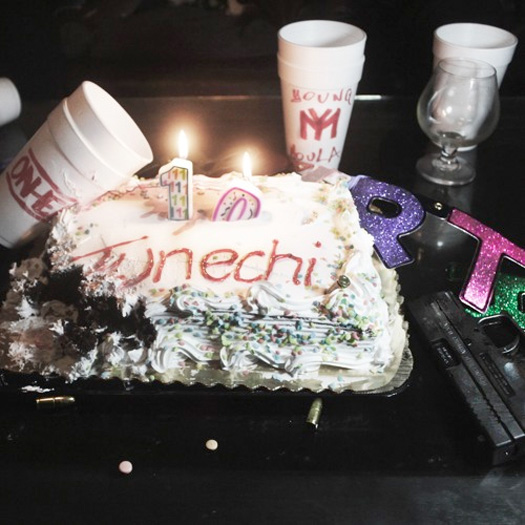 Grammy nominated music producer and engineer Angel "Onhel" Aponte, who works a lot with Lil Wayne in the studio, released a new mixtape on New Year's Day to celebrate "Mixtape Weezy".
Onhel dropped a 10-track project called Mixtape Weezy Turns X, which includes classic Tunechi verses from years back over new beats, so I guess you can call them remixes or mash-ups.
These classic Tune verses include: "We Takin' Over", "Hard Body", "Something You Forgot", "Live From 504", "Gossip", "Zoo", "La La La", "Did It Before", "David Banner", and "I Feel Like Dyin'". Hit the jump to check out Onhel's Mixtape Weezy Turns X tape!