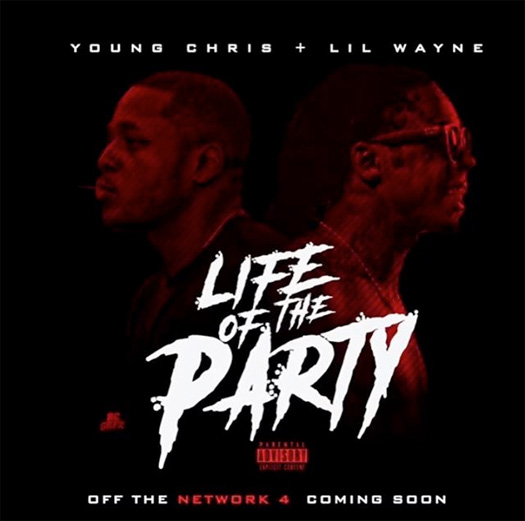 Young Chris has announced that he has a new collaboration with Lil Wayne on the way called "Life Of The Party".
The song, which was co-produced by Cardiak and Mando Fresh, will be appearing on YC's upcoming The Network 4 mixtape, due to be released soon.
You can listen to a 1-minute preview of "Life Of The Party" including Wayne's verse after the jump below! Chris and Weezy have previously collaborated on "The Morgue", "Paradise", and "How We Roll".
"And I got the bitch screaming: 'Free Carter V'"