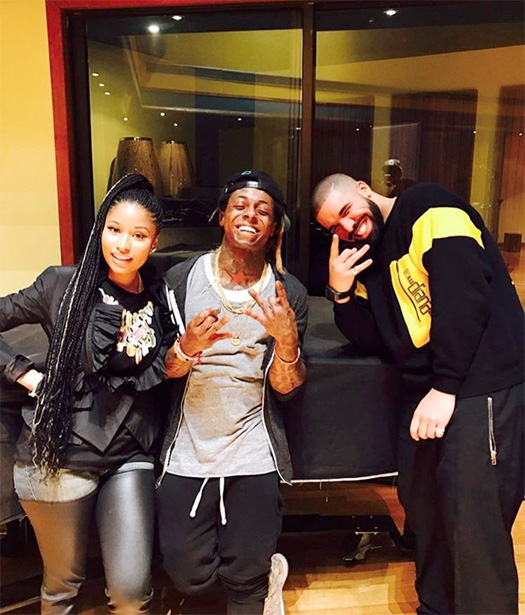 Nicki Minaj just shared a couple of photos on her Instagram page of her working in the studio with Lil Wayne and Drake.
There is no word as of right now on what they were working on, but it could of mean music for Nicki's next album, Drizzy's More Life playlist, one of Weezy's upcoming projects, or a new Young Money project.
Who is glad to see "the big 3" back in the studio together working on new music and who is looking forward to hearing what they made?