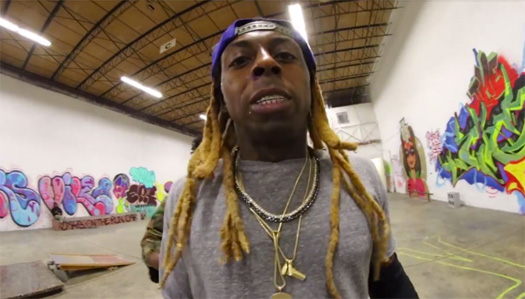 A new video has surfaced online that shows Lil Wayne skateboarding at professional skateboarder Stevie Williams' private skate park called Status Life in Atlanta, Georgia.
In the clip, which you can watch below, Tune can be seen showing off his skating skills and tagging the park with "Tunechi SQAD" using graffiti!
As well as Weezy, the video also features Andrey Tarasov, Anthony Williams, Karim Callendar, Niko Howard, Nyree Morrison, Stevie Williams, TC, Tyreek "TJ" Morrison, and Cristophe Pettipas-Friedrich (who filmed it all).