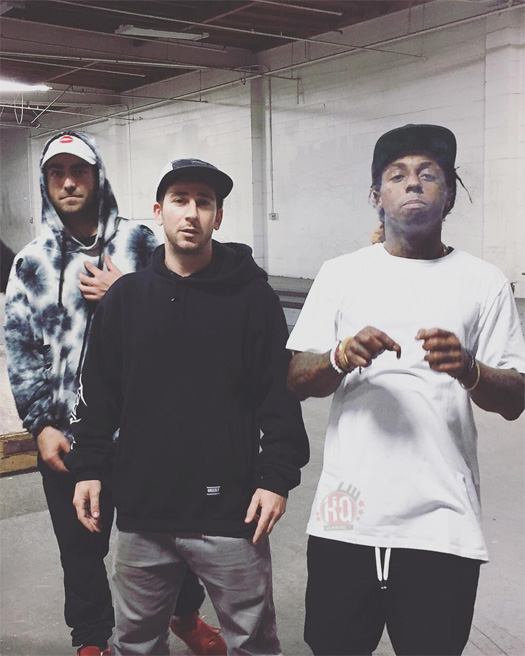 Earlier this month, Lil Wayne visited professional skateboarder Brandon Biebel's private indoor skate park in Los Angeles, California for a skating session.
Weezy was joined at the skate park by Chance Eldrige, Dan Abadi, Kirk Roach, Robert Neal, and more.
You can view a few more photos from the session after the jump below!