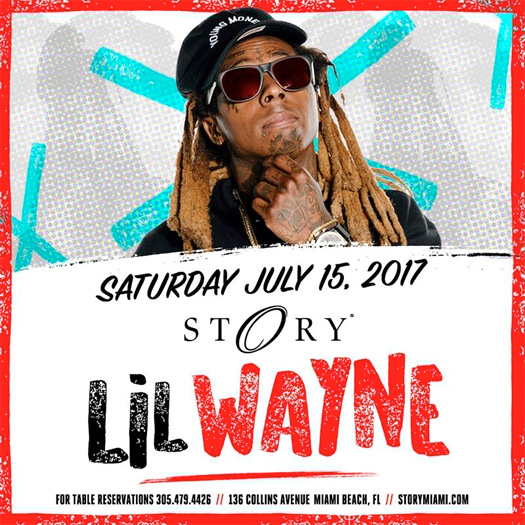 On Saturday, July 15th, Lil Wayne will be hosting a party at STORY Nightclub in Miami, Florida.
Tunechi will more than likely perform a few songs live at the event too, and you never know, it's possible he could debut new music.
If you wish to attend STORY Nightclub next month and see Weezy live, click here to order your tickets online for $30.00!