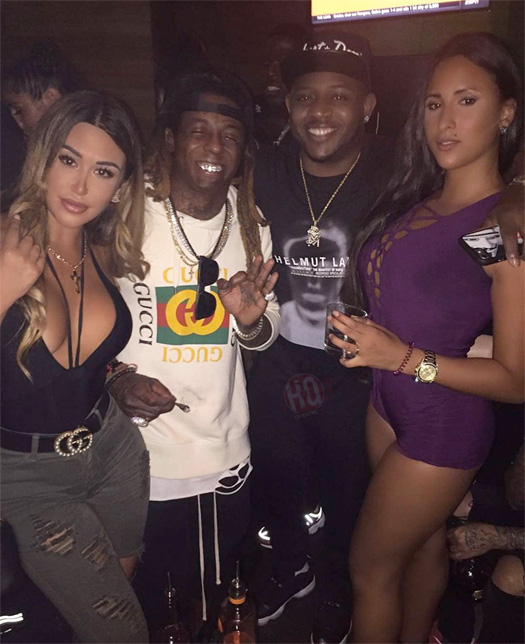 At the end of 2016, we found out that Martin Shkreli had a copy of Lil Wayne's long-awaited Tha Carter V album and has also previewed songs off it like "Mona Lisa" featuring Kendrick Lamar before Wayne and his lawyers put a stop to that.
A lot of us Weezy fans have wondered how Shkreli, who has recently been found guilty of three counts of securities fraud, got his hands on a copy of C5. Well a few days ago, it was revealed by reporter Alex Pfeiffer:
"I'll always remember how Shkreli told me he got the Carter 5. Wayne sold his Bugatti and left the CD in there..new owner sold it to Shkreli"
So there you have it! I wonder how much Martin paid the anonymous owner of Tunechi's Bugatti car for Tha Carter V?
I'll always remember how Shkreli told me he got the Carter 5. Wayne sold his Bugatti and left the CD in there..new owner sold it to shkreli

— Alex Pfeiffer (@PfeifferDC) August 4, 2017