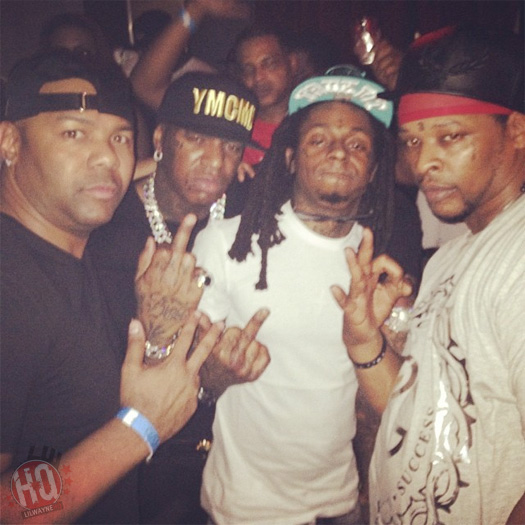 Birdman isn't really a social media type of guy, but last night he decided to go on Instagram Live and get a few things off his chest including his current problems with Lil Wayne.
During his rant, Baby addressed everyone commenting "Free Wayne" and "Free C5" in his comments by saying:
"On G though, right? I be hearing all you niggas talking about this Lil Wayne shit. Lil Wayne this, Lil Wayne that. Bitch, Lil Wayne my son, I raised him. He ain't had nothin' and I brought him to be something, and he got some. Bitch, you think I ain't gonna make sure he straight? Suck a nigga dick bitch. I'm gonna show all you pussy-ass niggas that got in my business, fuck you nigga. I'm gonna show you don't play with me nigga. I'm what you call a fucking real mastermind, you lil' bitty bitch. Ya heard me? And if you cross my line, you already know, I ain't even got to tell you. You know what type of nigga I am and how I live. Fuck you nigga. Tear you're ass up playing with me and mine."
You can watch Birdman's rant on Instagram Live in a clip after the jump below. Head to the 2:35 mark to see the part about Weezy!