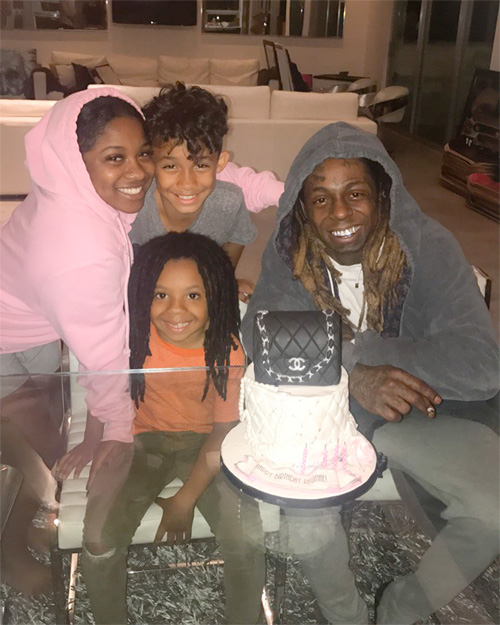 Yesterday, Lil Wayne took some time off work and spent time with his kids Reginae, Neal and Dwayne Michael Carter III.
Weezy and his children celebrated Nae Nae and Neal's birthdays early with cake as Nae will turn 19-years-old on Wednesday (November 29th) and Neal with turn 8-years-old on Thursday (November 30th).
You can check out another photo from their time together after the jump below. Happy early birthdays to Reginae and Neal!