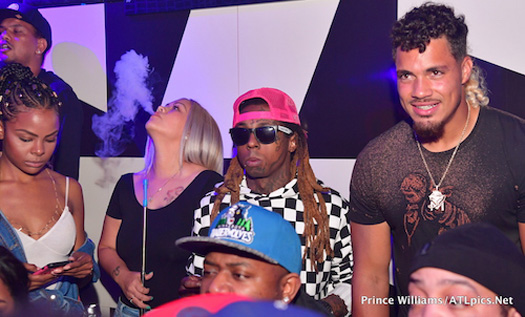 Tonight at 9PM, there will be new music being released from Lil Wayne's upcoming Dedication 6 mixtape, due to drop on Christmas Day.
Two of Weezy's Young Money APAA Sports athletes, Duke Riley and Dede Westbrook, will premiere the songs on their social media first.
One of the records will be a solo Wayne freestyle over 21 Savage's "Bank Account" beat and another one will be called "Blackin' Out" featuring Euro.
You can check out the American football players confirm this news after the jump below! Who is hyped to hear these D6 tracks from Tunechi?
I'll be releasing a song tonight from Dedication 6, keep your eyes and ears open! #LilWayne #D6

— Dede Westbrook (@DedeTHEGreat11) December 21, 2017