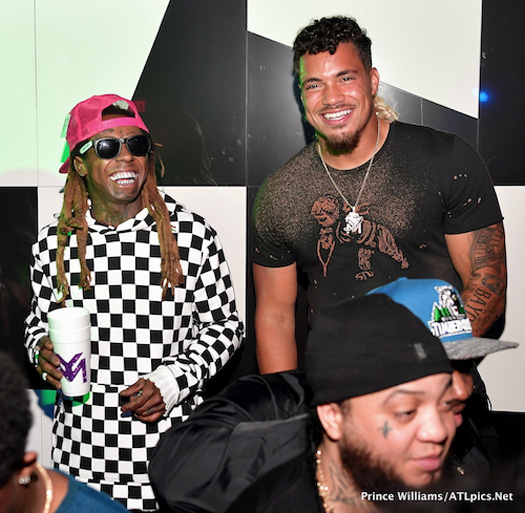 Duke Riley, who has a portrait of Lil Wayne tattooed on his leg, recently sat down with Molly Sullivan for a one on one interview, which you can watch below.
At the 5:30 mark of their conversation, Duke talked about being one of the very first athletes to sign to Weezy's Young Money Sports agency.
The Philadelphia Eagles linebacker also revealed why he stuck with Tunechi's sports agency after having meeting with other agency's, as well as shared his thoughts on Tune's fashion sense!