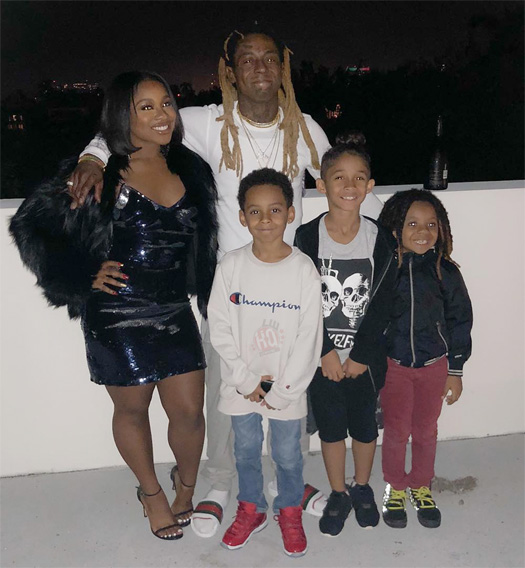 Lil Wayne brought in the New Year with his children Reginae, Dwayne III, Neal, and Cameron Carter.
On the Sunday evening (December 31st), a couple of photos surfaced online showing Weezy with his kids Nae Nae, Lil Tuney, Meatball, and Killa.
"I told my sons that: 'whatever the sun touch is yours, lil' nigga'; I told my daughter: 'Don't give up your love to a poor little nigga'"
You can check out one picture above and the second pic below! Who else is still enjoying Dedication 6?