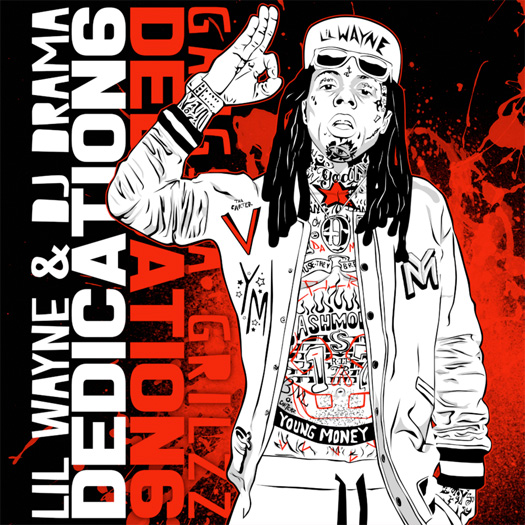 After all of the teasing, the wait is finally over for the sixth installment in Lil Wayne and DJ Drama's Dedication mixtape series.
Weezy has released part 1 of his Dedication 6 tape online, which consists of 15 songs with features from Baby E, Cory Gunz, Euro, Gudda Gudda, HoodyBaby, Nicki Minaj, and Zoey Dollaz.
You can stream D6, download the full project, and view the back cover with the full tracklisting on after the jump below. Merry Christmas everyone!
UPDATE: Part 2 of Tunechi's Dedication 6 mixtape will include features from Drake, Future, Jay Jones, Juelz Santana, Lil Twist, Trippie Redd, and Vice Versa.
Download: Lil Wayne – Dedication 6 (Part 1) [Mixtape]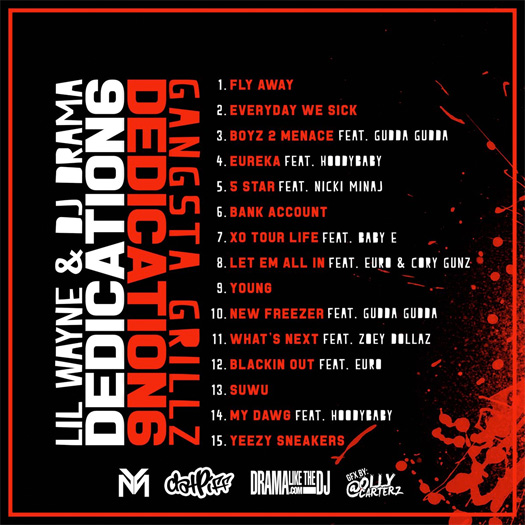 Click here to download the previous Dedication projects from Tune. Also, don't forget to leave a comment below with your thoughts on the new tape below!