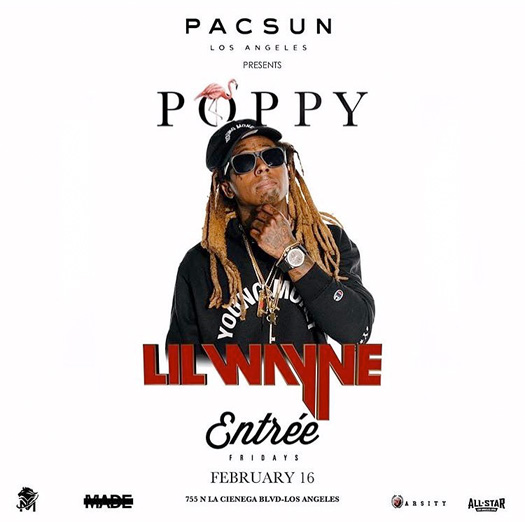 Over NBA All-Star Weekend 2018, Lil Wayne will be in California hosting a party at POPPY nightclub.
Weezy will be in attendance at the Los Angeles club on February 16th from 10:00PM to 2:00AM PST.
You can check out the flyer above for more details. Tunechi may also be performing live at the event!