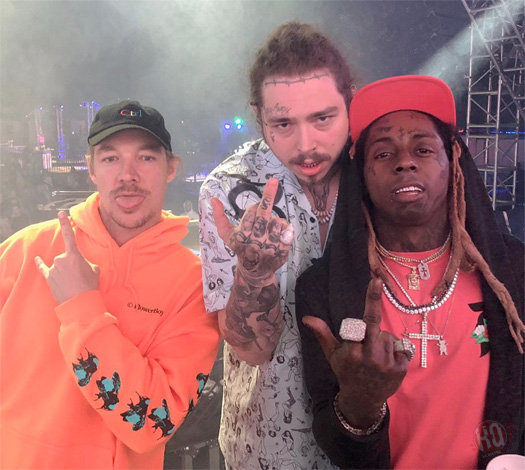 After performing live at Combsfest during the 2018 Coachella Valley Music & Arts Festival on April 13th, Lil Wayne then headed to a Diplo and Post Malone set.
Tunechi chopped it up with the American DJ and Posty, which was actually their first time meeting, before then performing "I'm Goin' In" live in Bermuda Dunes, California.
You can check out some footage of the 3 of them at Coachella below, as well as view another photo! I wonder what Weezy and Malone were talking about?