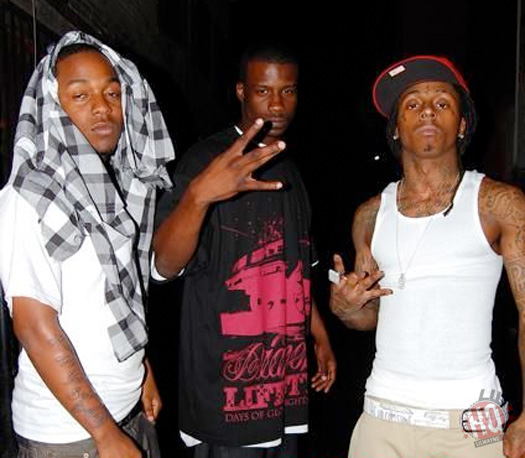 Top Dawg Entertainment (TDE) have released episode 2 of Jay Rock's "Road To Redemption" series, which you can watch below.
In the video, we can see behind the scenes footage of Jay, Kendrick Lamar and Lil Wayne recording "All My Life" in Pharrell's studio that I am sure you've all already seen by now.
However, the clip also includes a recent K. Dot interview reflecting on this moment by saying he was so excited to meet Tunechi, as well as reveal they stalked his tour bus and drove city to city across the world to get that feature from Tune.
Kendrick even added that this studio session changed his perspective on work ethic as he witnessed Weezy knock out 12 features in one night:
"That moment in the studio with Wayne, I never told Wayne this, that changed my perspective about work ethic. Knocked out about 12 verses and this is "Feature Wayne" at the moment. And these not no motherfuckin' fly by night verses. This is set right there and thought out right in front of your face. And smashin' 'em, and he's excited about it, and he's loving music, and he loves what he's doing. That gave me a whole other appreciation, and we took that same intensity and that work ethic, and applied it moving forward."