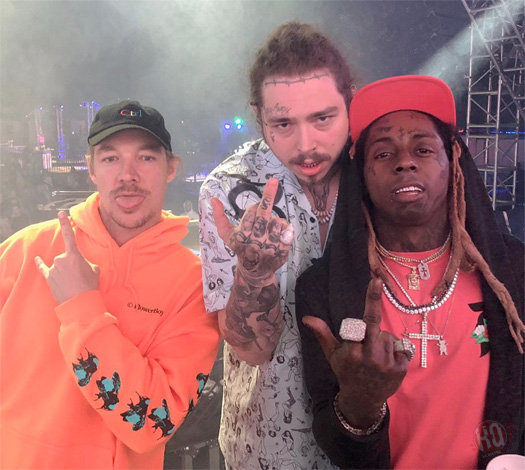 On the day that Tha Carter V was released, the manager of Post Malone hinted that the singer and rapper had submitted vocals for Lil Wayne's album at the last minute. However, when C5 dropped, Malone was nowhere to be heard on the project.
The co-writer of Wayne's "What About Me" song, Johnny Yukon, has come out in an interview with Rolling Stone to reveal Tunechi had told him via e-mail messages in 2015 that he originally wanted Drake to record a verse on the song.
Even though he is not sure what happened, Yukon mentioned that Weezy found out this week that Drizzy was not going to be on the song after all and so Tune's team decided to try and get another rapper, which was Post Malone.
Post did end up hitting up the studio and recording something for Tha Carter V last minute, but something went wrong with the delivery and so there wasn't enough time to include his verse on the album. "What About Me" can still be found on C5, but it only features Sosamann! I wonder if the version with Malone will ever be released?
Post Malone's manager hints at Post being a last minute feature on Lil Wayne's #ThaCarterV album tonight! https://t.co/qGmG7v2wnr pic.twitter.com/BPq60QRO7P

— Lil Wayne HQ (@LilWayneHQ) September 27, 2018