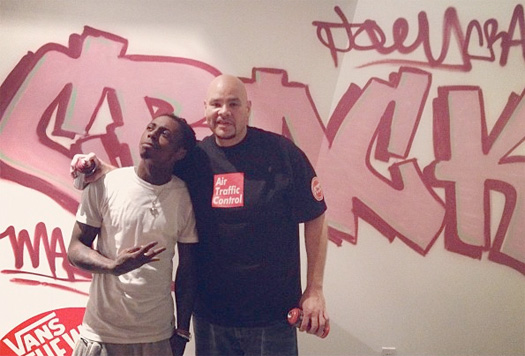 Fat Joe took to social media on the Wednesday before the Friday that Tha Carter V dropped on to praise Lil Wayne.
The Bronx rapper had plenty of compliments for his "brother" and "heart" Weezy, as well as revealed that he was so excited to hear C5:
"I can't wait for that Carter V… I love Lil Wayne… might not be a better guy in hip-hop. I know you see tattoos and whatever the fuck you wanna see… sweetest guy, best guy on the planet earth. I'mma support him till I die, he got Joey Crack on his team forever, I'mma support Lil Wayne. He's one of the greatest rappers of all time, not only that, he's my brother, he's my heart. I'm glad his music is coming out, I'm supporting that one million percent… not that he needs my support, because Lil Wayne is that nigga."
You can check out everything Joey Crack had to say about Tunechi while drive in a video after the jump below!