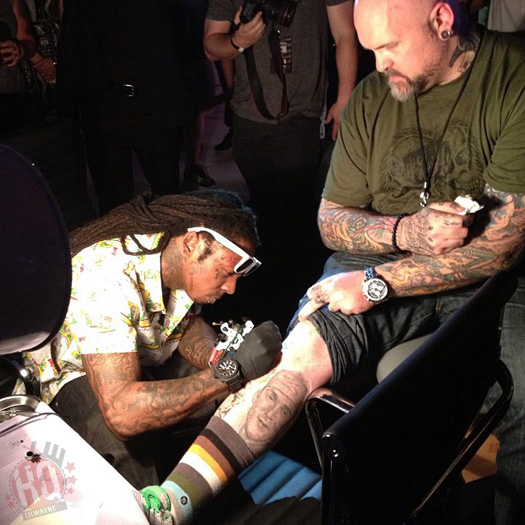 BJ Betts recently sat down with Premium Pete for an interview on his The Premium Pete Show about being in the tattoo industry for over 20 years, designing for Nicki Minaj, getting tattooed by Sade, and more.
During their conversation, the tattoo artist and graphic designer also recalled the time that he asked Lil Wayne to tattoo his name on him at a SUPRA event back in 2013. Even though he told BJ Betts he had not done anything like this before, Wayne did proceed to ink his name on Betts' leg.
You can listen to the full story from the 44:00 mark on the audio player after the jump below. Enjoy!