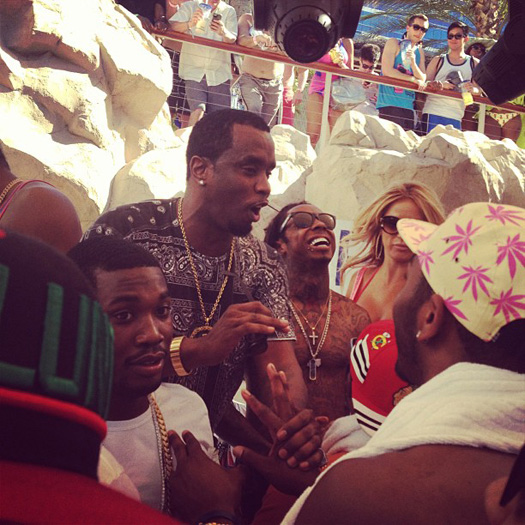 It's that time of the week again! This week's "Feature Friday" edition is a remix of Diddy's song titled "I Am" featuring Lil Wayne.
The original version of this Sean C & LV-co-produced track appears on Diddy's fourth studio album, Press Play, which was released back in 2006.
"Back to the hood where I'm frequently honored, you niggas is fags like a freakin' designer; Don't test my testosterone, daddy gotta bring cheese and the pasta home; I used to rap about guns and funds, and now I rap about funds and guns; Motherfucker I'm a one of one, and my nuts weight a ton"
You can listen to the "I Am" remix below.
PREVIOUS: Feature Friday #162