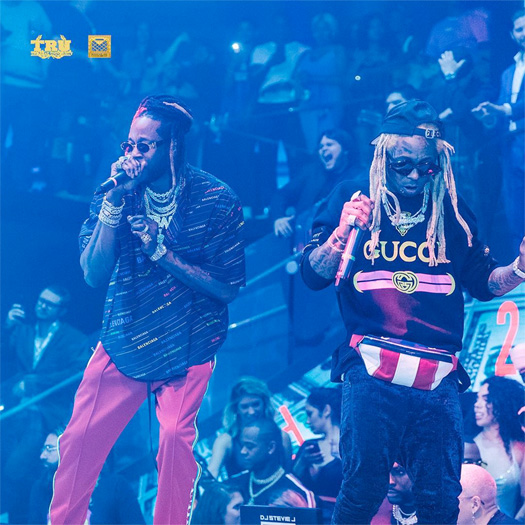 On March 17th, ColleGrove duo Lil Wayne and 2 Chainz hit up LIV nightclub in Miami, Florida for a "LIV on Sunday's" appearance.
While at the Miami Beach club, Weezy and Tity Boi performed "Duffle Bag Boy", "A Milli", "Rich As Fuck", "Big Bank", and more songs live together on the podium.
The two of them also spoke to everyone in attendance on the Sunday night, as well as promoted Chainz' Rap Or Go To The League album. You can check out some footage of what went down below!
PS: Swipe right on the clip above for more footage.