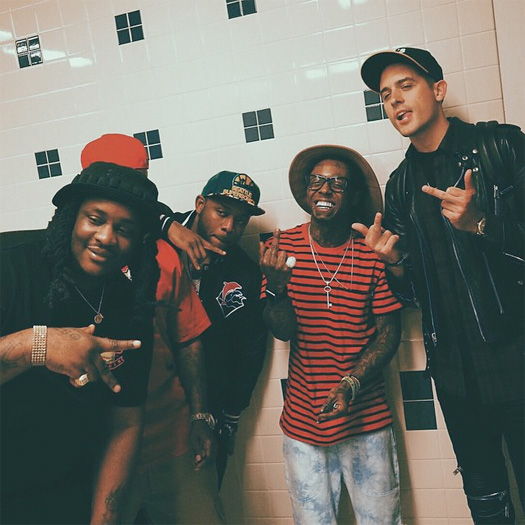 G-Eazy has took to Twitter to announce he has an new collaboration with Lil Wayne on the way:
"Lil Wayne vocals just came in !!! Albums gonna be historic"
The song will appear on Eazy's upcoming album, which is currently untitled and has no release date, but hopefully it drops soon.
Young Gerald and Wayne have previously worked together on the "Order More (Remix)" and the "I Like Tuh (Remix)"! Are you looking forward to hearing their new collabo?
Lil Wayne vocals just came in !!! Albums gonna be historic ?

— G-Eazy (@G_Eazy) April 12, 2019