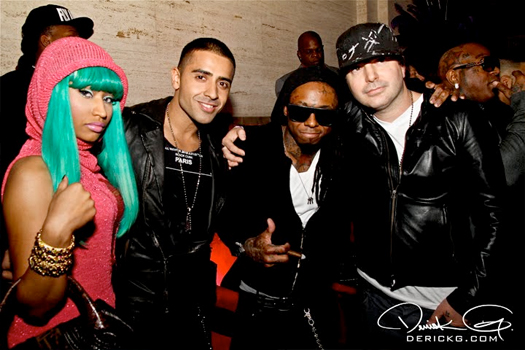 Kevin Rudolf has made a return with his brand new single called "I Will Not Break" featuring Lil Wayne.
The song was recorded at The Hit Factory Criteria Recording Studios in Miami, Florida during the time that Weezy was going through his legal battle with Cash Money Records.
"And whenever I do something with Wayne it just feels, like, destined. There's just a chemistry. I don't see him that often, but there's just something about the combination that always feels like it's destined to be. I don't know how to explain it."

"The first thing [Wayne] said to me was: 'Do you have any new music?' and I was like: 'Well, I got this one track I think would be perfect for you…' He was in-between situations with not being able to put out music at that time, so I went back the next night and he gave me a verse, and I took it back and just finished it, and decided to put it out myself." – Billboard
You can listen and watch the video for Rudolf and Tunechi's "I Will Not Break" collaboration after the jump below! What are your thoughts on it?