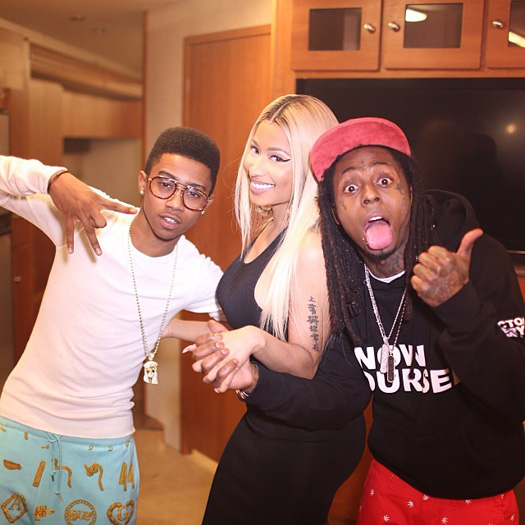 Lil Twist recently chopped it up with Celebuzz for an interview about his upcoming projects.
During their conversation, the Young Money artist spoke about being compared to Lil Wayne from Wayne himself, as well as why Tune is his biggest influence.
You can check out everything that Twizzy said about Weezy after the jump below!
People comparing you to Lil Wayne, I'm sure you get that a lot. How do you respond to that?
Lil Wayne compares me to Lil Wayne. To some people that have actually seen the transformation of Lil Twist from a mohawk, to the rap, now I have these dreadlock — throughout all those stages, my brother was always my biggest influence. Wayne has always been my biggest influence due to the fact that my dad got 75 years to life in prison. Once Wayne found that out, when I was 13/14, he really took me under his wing. He would always call me his son, but I was so close in age to him, that I felt funny calling him "Pops," so I would always call him "Big Bro." But now, I kinda call him both because that's the life he lives.