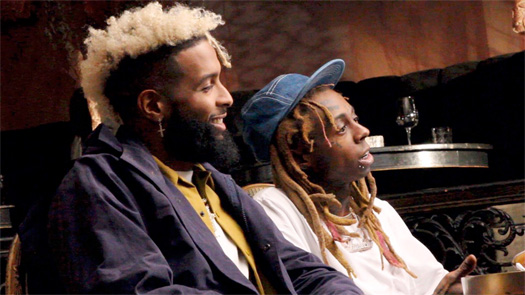 Similar to LeBron James earlier this year, Odell Beckham Jr. recently took to social media to show himself listening to a few classic Lil Wayne songs while traveling.
In the clip, which you can watch below, the professional NFL player can be seen bumping and rapping along to Wayne's "Tha Mobb", "Upgrade", "Knuck If You Buck", "Told Y'all", and "No Quitter, Go Getter" tracks.
If you didn't already know, Odell Beckham and Tunechi have been close ever since OBJ walked out to Tune's "Ride For My Niggas" song during the 2014 NFL Draft. Since then, they have participated in an interview for ESPN together and the Cleveland Browns American football wide receiver also has a portrait of Weezy tattooed on his thigh!
PS: Swipe right on the video above to see more!