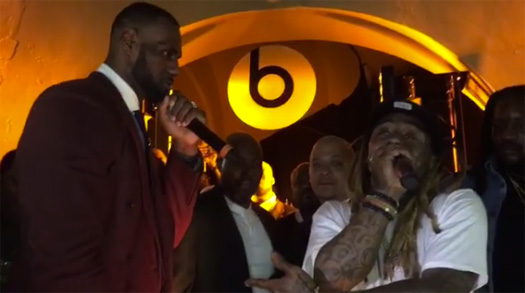 LeBron James recently took to social media to show himself listening to Lil Wayne's Da Drought 3 mixtape in his car.
In the clip, which you can check out below, the professional NBA player can be seen bumping Weezy's "Get High, Screw The World" song and rapping along to it.
This is not the first time that Bron has done this, because in 2018 he was spotted jamming out to Tunechi and Kendrick Lamar's "Mona Lisa" collaboration, as well as playing old Tune songs while getting tipsy off wine!
PS: Swipe right on the video above to see more!