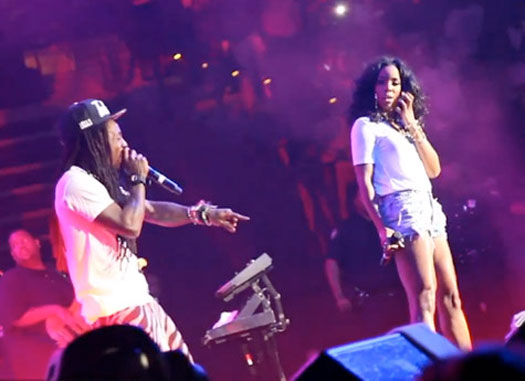 I have chosen a track from Kelly Rowland titled "All On You" featuring Lil Wayne for this week's "Feature Friday" installment.
The song, which surfaced online back in 2007, appeared on numerous RnB mixtapes after originally being recorded for Rowland's Ms. Kelly album.
"I get low like limbo, I got the truck on timbos; I ride so in like dimples, that's how we do it in the N.O.; Kelly what you know about a rendezvous on a island for two? You sexy black beautiful…"
You can listen to "All On You" below.
PREVIOUS: Feature Friday #176