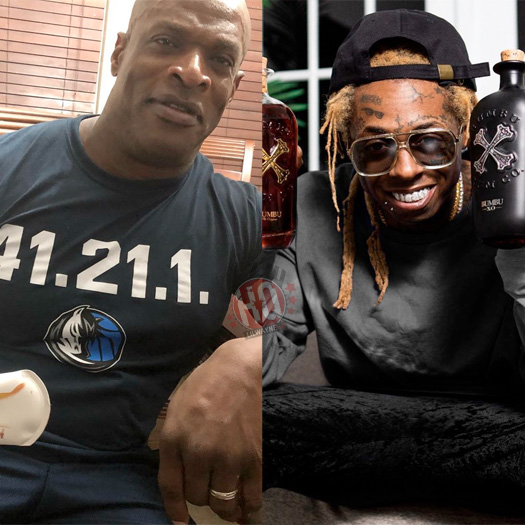 Did you know retired professional bodybuilder Ronnie Dean Coleman works out to Lil Wayne in the gym?
Last month, a video surfaced online of Ronnie working out with a pair of dumbbells at Metroflex Gym in Arlington, Texas while Wayne's "A Milli" single played in the background.
Coleman is widely regarded as one of the greatest bodybuilders of all time, due to his eight Mr. Olympia titles in a row and holding the record for most wins as an IFBB Professional with a total of 26 titles!