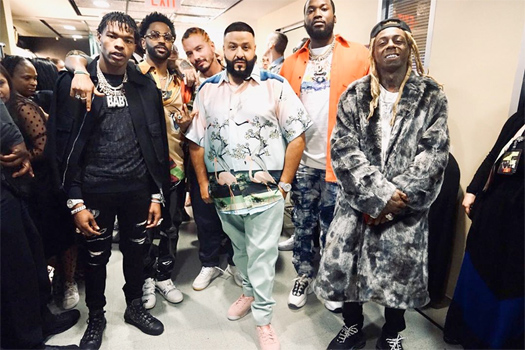 After Lil Baby previewed his upcoming collaboration with Lil Wayne a few months back, a new snippet of their collabo has now surfaced online.
"Sippin' Promethazine Latte"
Even though this song is currently untitled and has no release date, what we do know is that Tunechi also did a feature swap for swap verse as Lil Baby will be featured on Tune's Funeral album on a record called "I Do It".
You can listen to this new sneak peek after the jump below! Are you liking the sound of the track?