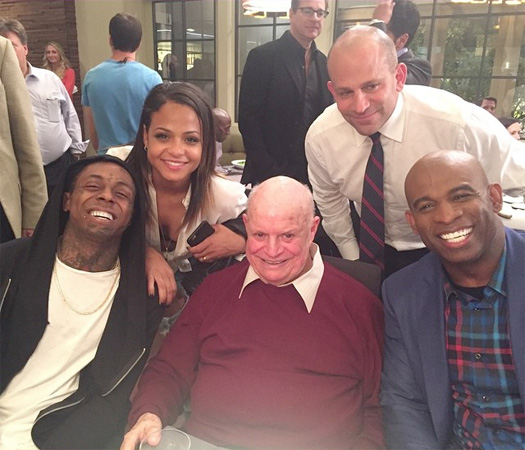 Lil Wayne and LeBron James both took to their Twitter pages to endorse Deion Sanders for the Florida State University American football head coaching job.
"Mannnnnn!!!!! @DeionSanders gotta be the HC at FSU! It's only right. What's right is right. That'd be great for the university, fans, football, and most importantly the student athletes. I'd send my sons to play for Coach Prime fr fr! #ItsTimeforPrime"
If FSU did hire Prime Time as their next head coach, Wayne would even send his sons to play for him! Do you think the rumor could turn out to be true?
Mannnnnn!!!!! @DeionSanders gotta be the HC at FSU! It's only right. What's right is right. That'd be great for the university, fans, football, and most importantly the student athletes. I'd send my sons to play for Coach Prime fr fr! #ItsTimeforPrime

— Lil Wayne WEEZY F (@LilTunechi) November 8, 2019
Man it would be so dope and just seems PERFECT for Prime Time @DeionSanders to be the HC of FSU! I mean right?? One thing about it he would get in any household on the planet to talk with a kid/parent/s. #ItsTimeforPrime

— LeBron James (@KingJames) November 8, 2019