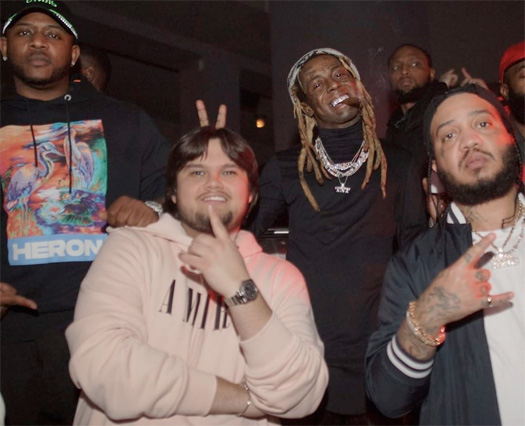 On February 22nd, Lil Wayne hosted an event at STORY Nightclub in Miami, Florida.
Inside the venue, Weezy was spotted chilling with his homies Mack Maine, Jamez, T@, and Gudda Gudda while songs like "The Box", "Life Is Good", "Hustle Hard (Remix)", and "O Let's Do It (Freestyle)" played in the background.
You can check out some more photos and footage of Tunechi at STORY in Miami after the jump below, courtesy of MIA Nights and RMB!