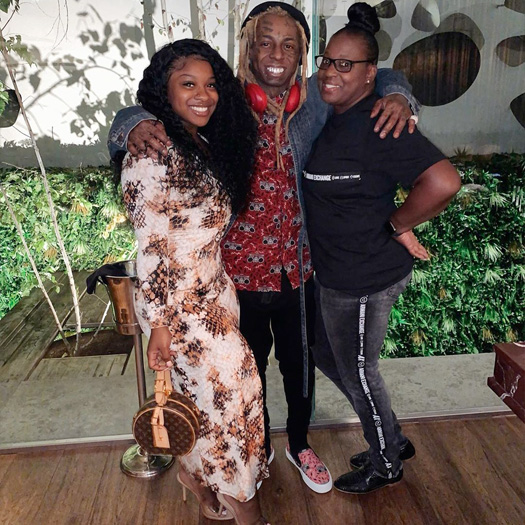 In episode 302 from the new season of VH1's "T.I. & Tiny: Friends & Family Hustle" television series, Reginae Carter can be seen opening up about her breakup with YFN Lucci to her mother Toya Wright.
Nae Nae went on to say that the breakup with Lucci has brought her closer to her father Lil Wayne and she has received some good advice from him about love:
"To hear my daddy tell me that Lucci, he loves you probably, but he's not in love with you because of the actions and the things that he's doing. My father told me that sometimes when people don't know love themselves, they can't love other people, and you can't blame them for that. Sometimes people just don't know how to love… Lil Wayne! He made the song… 'How To Love.'"
Before the clip ended, Reginae also mentioned that her and her pops have been talking about getting in the studio together again. Check it all out after the jump below!