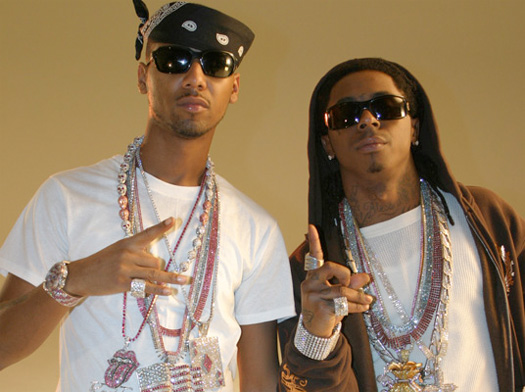 As it is #ThrowbackThursday today, here is an extended clip from DJ Scoob Doo's "The Nino Brown Story" DVD that was released back in 2008.
The footage shows Lil Wayne and Juelz Santana showing off their "I Can't Feel My Face" jewelry for the camera before Cortez Bryant brings Wayne even more bling.
Weezy even showcases his "Like Father, Like Son" ring that has M.O.B. engraved in the inside of it and his Gucci boots. You can check out the #TBT video after the jump below!