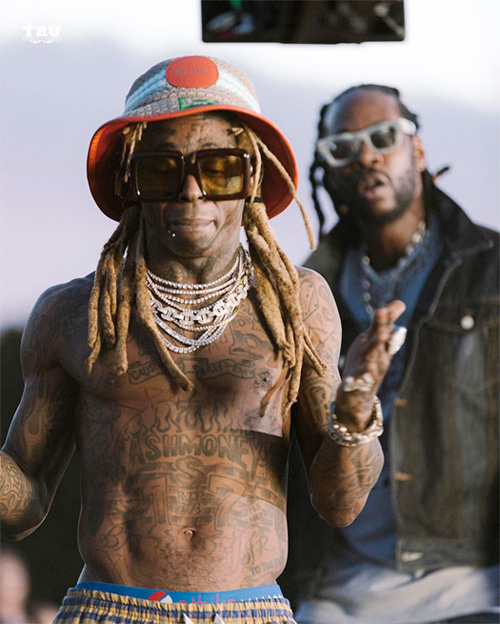 A few days ago, 2 Chainz and Lil Wayne filmed a music video for their new single "Money Maker" in Miami, Florida.
If you have not yet heard "Money Maker", click here to listen to the Playa Pizzle-produced collaboration that will appear on the So Help Me God album.
You can view some more behind the scenes photos and footage of Tity Boi and Weezy on set with Skooly after the jump below!