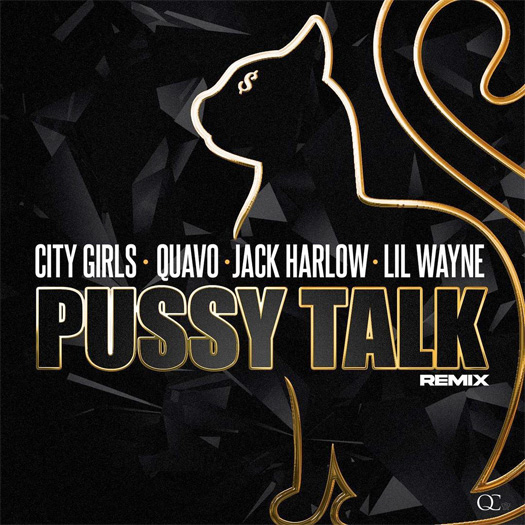 After first hearing about this collaboration earlier this week, City Girls have now released their official "Pussy Talk" remix.
The "Pussy Talk" remix (clean version is called "Kitty Talk") features verses from Lil Wayne, Quavo and Jack Harlow.
You can stream this new remix and view the lyrics for Wayne's verse after the jump! What are your thoughts on it?
I can make that pussy talk proper
Tell that pussy I'm a counselor
I could make it hold a convo
I could make that pussy whisper
I could make that pussy shout
Make that pussy talk shit
And tell that pussy wipe your mouth
If that pussy don't spit
Then that pussy cotton mouth
Make the pussy talk business
Sayin' words it can't pronounce
What that pussy talkin' about?
I got that pussy words slurred
I could make that pussy talk and make it eat its own words
Talk to me…