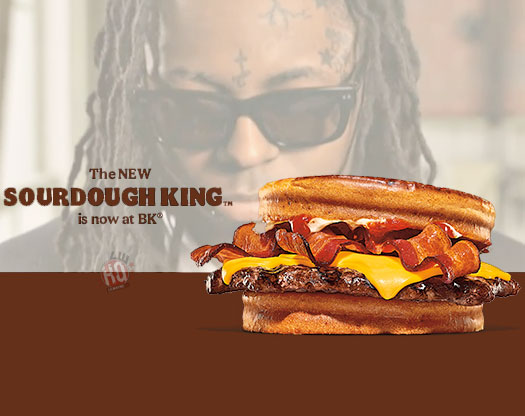 To announce the return of the Sourdough King and the Sourdough Breakfast King, Burger King have debuted a new commercial featuring a popular Lil Wayne song.
The ad includes Tunechi's "6 Foot 7 Foot" instrumental playing in the background and it seems BK have a new slogan which is a play on one of Tune's most-famous bars:
"Real Gs move in silence like sourdough"
You can check out the commercial in a video after the jump below. Weezy supported this advertisement on his Twitter page with a couple of tweets that you can also see below!
Real G'z move in silence like….

— Lil Wayne WEEZY F (@LilTunechi) February 24, 2021
Sourdough @BurgerKing #AD

— Lil Wayne WEEZY F (@LilTunechi) February 25, 2021