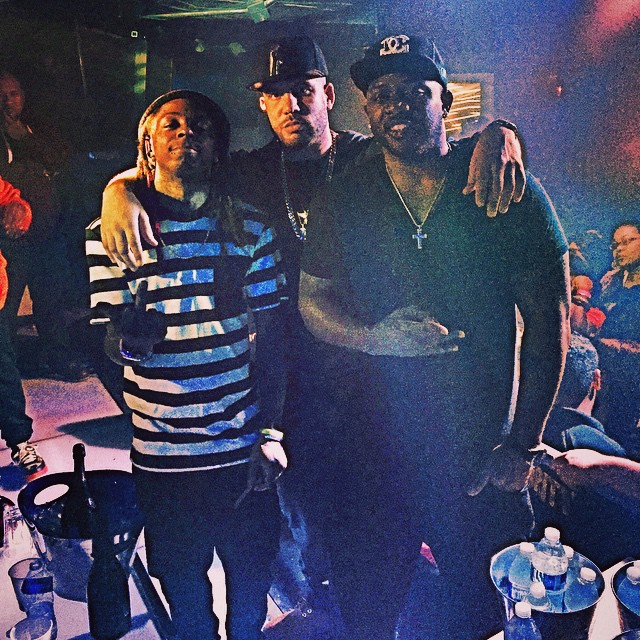 DJ Drama recently chopped it up with GQ magazine about his recent work on Tyler, The Creator's Call Me If You Get Lost album and more.
During their interview, Drama spoke about how he always knew the Dedication mixtape series with Lil Wayne would be special and the impact the tapes had on the culture.
Also in the conversation, the Philadelphia DJ and record executive revealed they are looking to get Dedication 2 added to digital streaming platforms! How cool would that be?
In addition to having the Gangsta Grillz series, you have several classic mixtapes on your resume. I'm sure you didn't know what the Dedication series was going to become at the time, but did you at least realize you had something special on your hands?

It felt special. When I got the music for the first one, it was just different. I was listening to Wayne's bars and he was just on another level. Then for the artwork, my man Rob Petrozzo came with it. The first Dedication came after Trap Or Die, so when Trap Or Die hit, I was like, "How the fuck am I gonna top this? Shit." By the time Dedication 2 came out, I was so in the zone. I still go back and listen to it because it's a perfect mixtape to me—it's the GOAT in his prime. With what he was doing to those beats and how he put the tape together, it was one of the best projects of the year. You can't predict that when you're in it, but I'm happy that it's really stood the test of time. Looking to even put it on streaming services—which is exciting, so stay tuned. I got to witness people being inspired by the artwork and concept, and doing versions of it through the years. You can't ask for more than that.