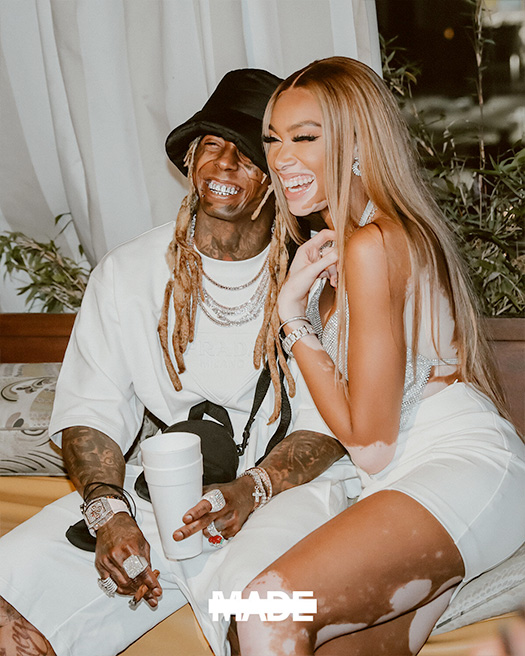 On August 4th, Lil Wayne made an appearance at Winnie Harlow's birthday bash inside The Highlight Room in Los Angeles, California.
Also joining Weezy, who was spotted eating some ice cream, at Winnie's 27th birthday party was Lil Twist, Trey Songz and 2 Chainz.
You can view some more photos of Tunechi with the fashion model after the jump below, courtesy of SaadiQ from MADE Nightlife!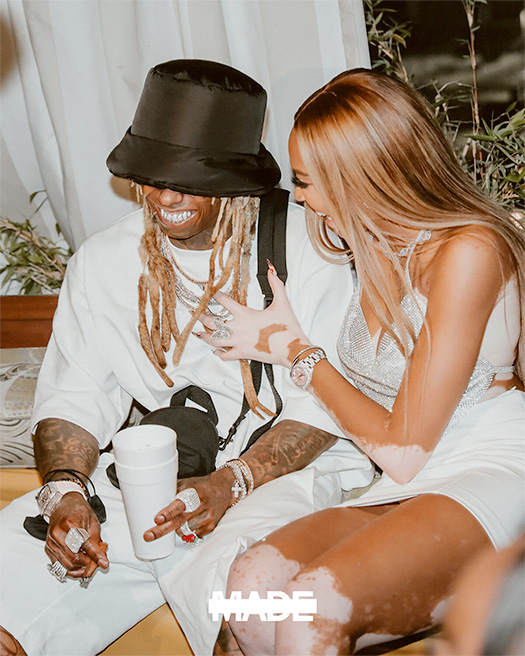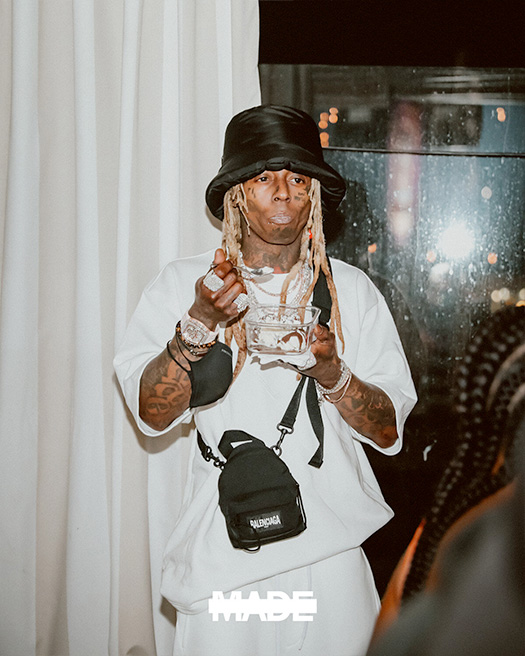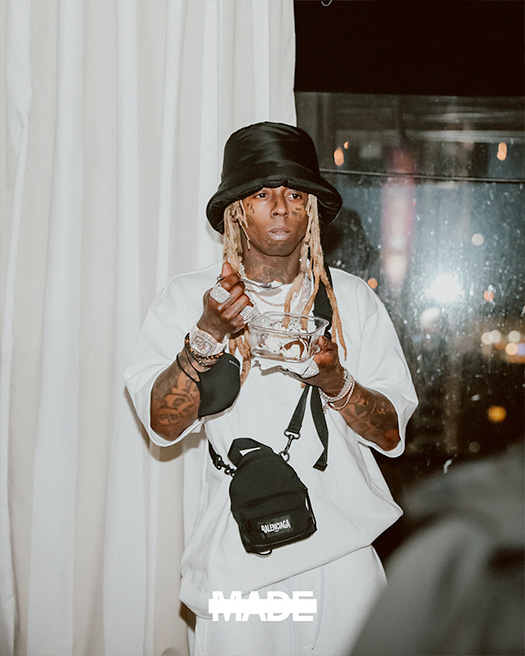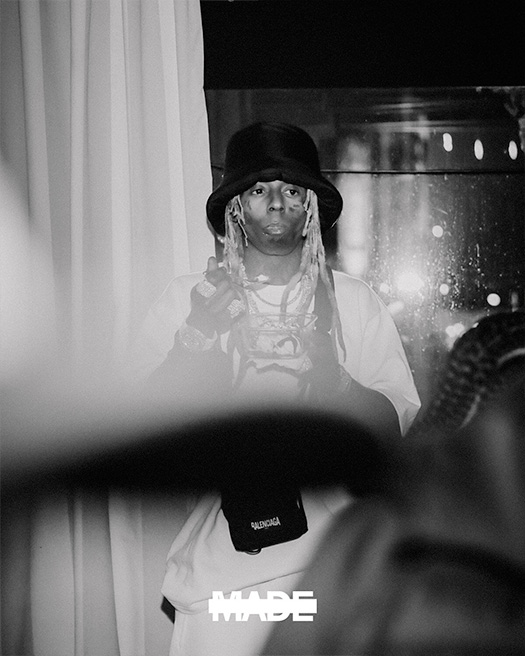 Photo credit: SaadiQ from MADE Nightlife.