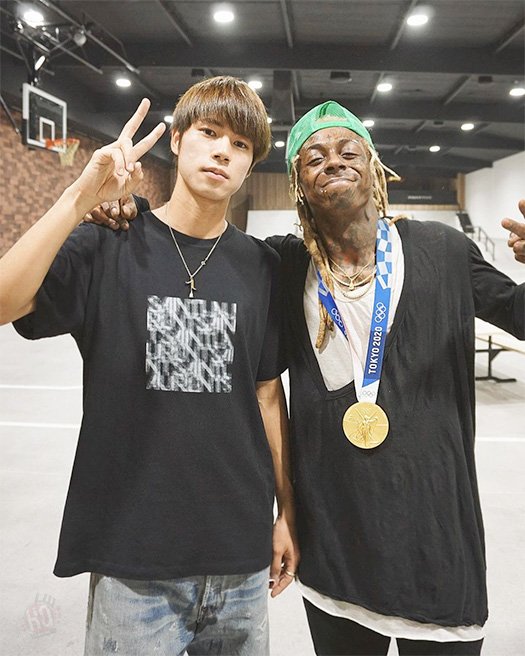 On Friday night when everyone was praising Lil Wayne's verse on Drake's "You Only Live Twice" song, Wayne was spotted meeting Japanese professional skateboarder Yuto Horigome.
Tunechi and Horigome, who recently won Gold at the 2020 Olympic Games in Tokyo, had a skateboarding session together in Los Angeles, California.
You can check out some footage and photos from their skating sesh after the jump below, as well as a clip of Yuto letting Weezy hold his gold medal!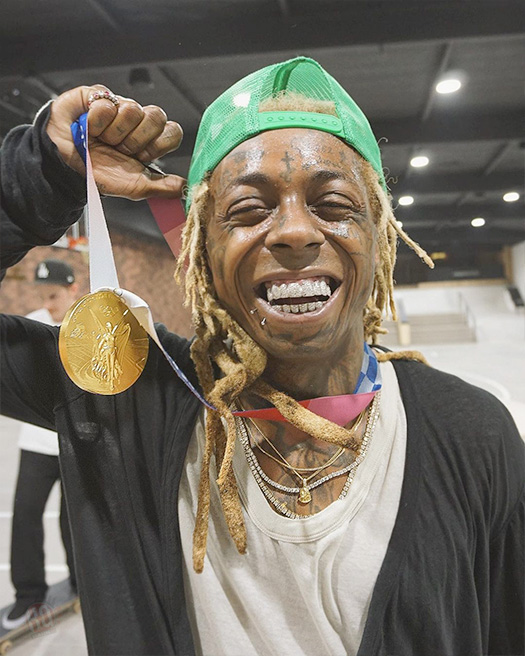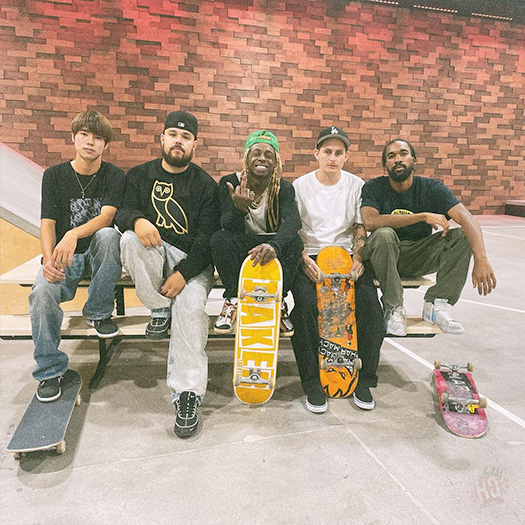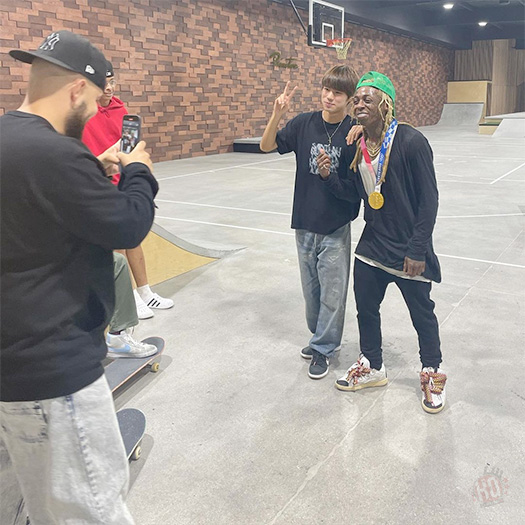 Credit: Spanish Mike and Phillip Lopez.