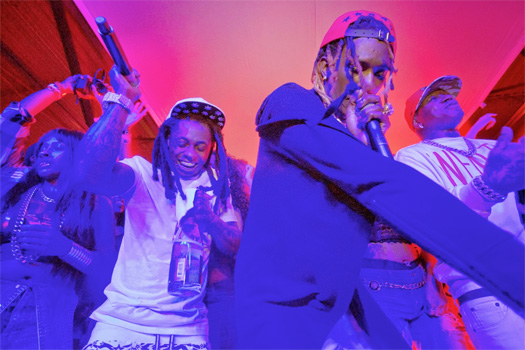 Young Thug recently chopped it up with Eric Skelton inside his recording studio for an interview with Complex.
In their convo, Thug spoke on how he always wanted to be like Lil Wayne when he first heard him rap as a youngster.
You can check out Thugger break down the difference between influencing someone and actually making them want to rap below!
"It's not like me being like, 'Wayne made me want to rap,'" he says. "No, I was really rapping before I knew about Lil Wayne. Before I was old enough for my momma to let me hear 'Hot Boy,' I was already rapping, so he didn't really make me rap. He gave me different types of swags with rap, and he made me want to be like him when I rap, but he didn't make me want to rap. But there are n****s in the game who I really made rap. I made Lil Baby rap. I made all these guys rap. I am telling them how to think about this shit."