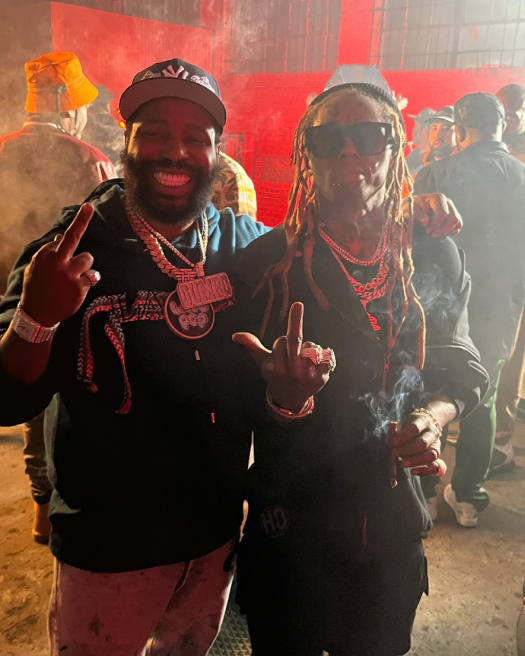 On one of the recent episodes of "The Skip Bayless Show", the American sports columnist and commentator revealed what exactly went on between Lil Wayne and Mark Cuban, who is the owner of the Dallas Mavericks.
Skip says he did ask Tunechi to appear on the "Undisputed" show the day after he tweeted "Mark Cuban don't make me get u smacked boy U playin w me?? I will p*ss in ya fkn mouth ho", but Tune had to decline the offer as what he would have said would not of been TV-friendly.
He also broke down why Wayne called Luka Doncic a "ho" and explained that the main issue Weezy had with Mark in their beef was him using a picture on social media that included his son Kameron Carter in it.
You can check out the videos after the jump below, as well as also another clip that shows Mr. Carter and Mr. Cuban chopping it up and putting their beef behind then!
Here is Lil Wayne's response to Mark Cuban's clapback on Twitter regarding Luka Doncic ?? pic.twitter.com/AXdiXRVi0J

— Lil Wayne HQ (@lilwaynehq_2) May 18, 2022