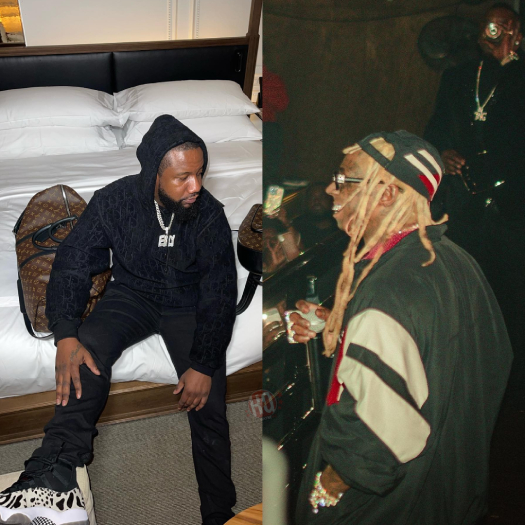 This is great to see! HipHopIsReal has captured footage of Murda Mook and Loaded Lux driving around in the car bumping Lil Wayne's music.
The two Harlem rappers were listening to "Peggy Bundy" and "Lamar" off Weezy's No Ceilings 3 (Side A) mixtape and enjoying the bars.
Murda Mook: "Stop playin' with Wayne!!"
You can check out Mook and Lux's dope reaction to Tunechi's music after the jump below.