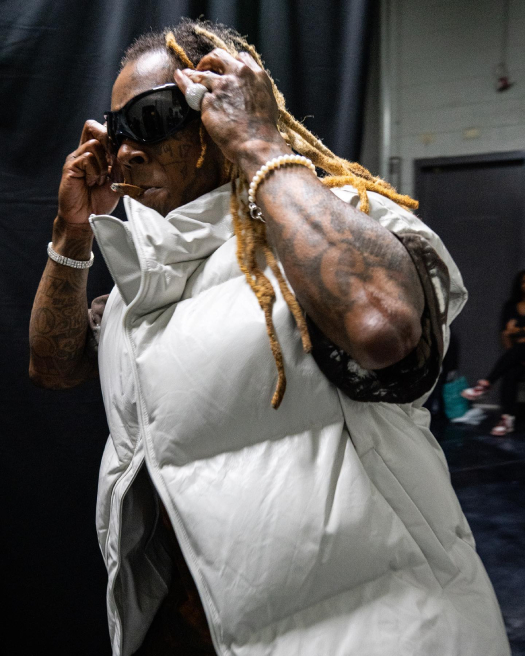 2 weeks ago on October 29th, Lil Wayne made a Make-A-Wish kid's dream come true during his 6th annual Lil Weezyana Fest in New Orleans, Louisiana.
Tunechi met Donavon Fitzpatrick, who is a child in the Make-A-Wish program, backstage at the music festival and took pictures with him, as well as gifted him plenty of Los Angeles Lakers and Kansas City Chiefs merchandise.
While on stage, Weezy also brought Donovan out and dedicated his "Go DJ" song to him. Fitzpatrick suffers from hypoplastic left heart syndrome (HLHS), which is a condition that affects blood flow. Check out some footage of it all after the jump below!
Photo credit: J.C. Productions.