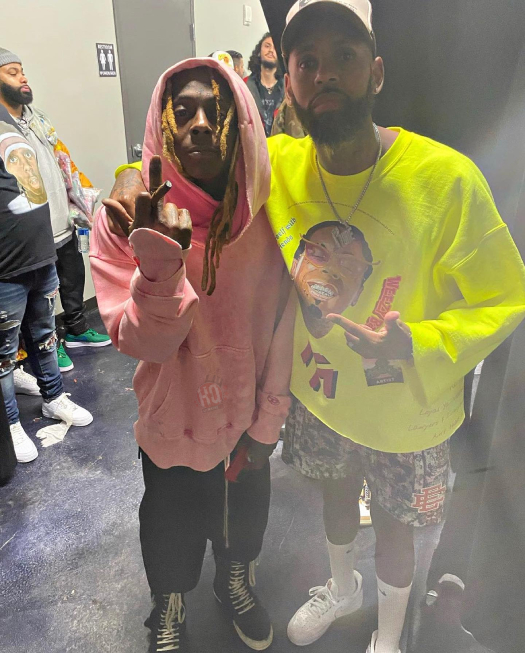 Lil Wayne performed live for the 6th annual "Lil Weezyana Fest" at Champions Square's Bold Sphere Music venue in his hometown of New Orleans, Louisiana on October 29th.
The opening acts for the concert were: Unc & Phew (R.I.P. Takeoff), Babyface Ray, Rob 49, Neno Calvin, and a few of the Young Money artists. During his own set, Tunechi also brought out Cam'ron to perform "Suck It Or Not", "Oh Boy", "Dipset Anthem" and "I Really Mean It", Rick Ross to perform "Hustlin'", "B.M.F (Blowin' Money Fast)" and "Aston Martin Music", and Drake to perform "God's Plan", "Nonstop", "Jimmy Cooks", and "Knife Talk" live.
You can check out a recap of the full show below, courtesy of Goatnet. If you want to know Weezy's full setlist, it went like this: "Blunt Blowin'", "Tha Mobb", "Fireman", "Money On My Mind", "Go DJ", "Bring It Back", "I Miss My Dawgs", "BM J.R.", "Cash Money Millionaires", "Earthquake", "Best Rapper Alive", "I'm A DBoy", "Hustler Musik", "Got Money", "Mrs. Officer", "Comfortable", "Lollipop", "Mr. Carter", "John" and "God Did" with Rozay, "6 Foot 7 Foot", "Mirror", "How To Love", "She Will" and "The Motto" with Drizzy, "Uproar", "Ride For My N*ggas", "Rollin'", "Steady Mobbin'", and "A Milli".