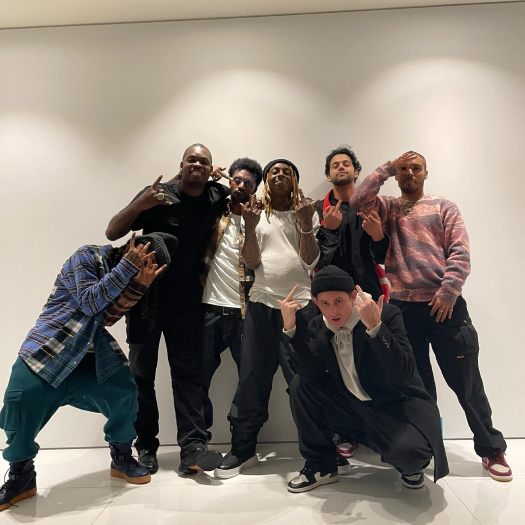 To celebrate becoming a professional skateboarder, Lil Wayne hosted a broadcast on Twitter with his skate friends a couple of weeks ago.
Throughout the 1-hour live stream, Weezy, Torey Pudwill, Spanish Mike, Keelan Dadd, Yosef Ratleff, Dashawn Jordan, Ryan Sheckler, Phillip Lopez, and Theotis Beasley all shared stories from their times skateboarding together.
Tunechi also mentioned that he did something with Jack Black recently, but didn't reveal what it was! You can watch the full Twitter broadcast after the jump below. What was your favorite skate story involving Tune?
Lil Wayne Goes Pro https://t.co/KrAzJX0QSW

— Lil Wayne WEEZY F (@LilTunechi) December 30, 2022