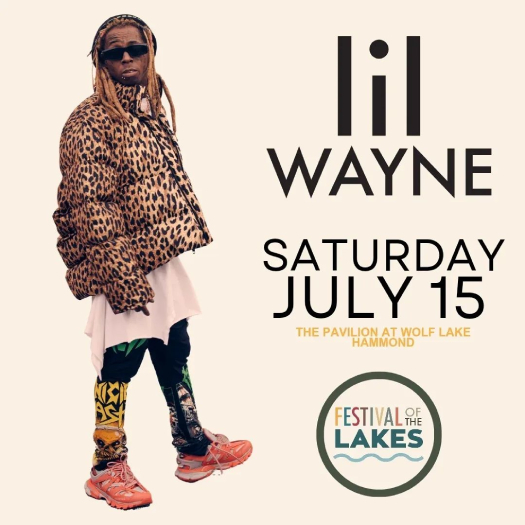 On Saturday, July 15th, Lil Wayne will headline the Festival Of The Lakes at The PAV (Pavilion at Wolf Lake Memorial Park) in Hammond, Indiana.
As well as Weezy, there will also be live performances from Ashanti, Ja Rule, Brothers Osborne, Stone Temple Pilots, Luis "El Flaco" Angel, and more.
If you wish to attend the concert and see Tunechi perform live, click here to order your tickets online for between $60.00 – $125.00! Will you be going?